Last week, Leon went to Belgium for a few days to teach a course for OM's IT administrators. We missed him while he was away.
Well, maybe I missed Leon just a bit more than Asher did! :) I know what Leon was doing was good and helpful for those who were in attendance.
Asher and I tried to keep ourselves busy while Leon was away. Here are a couple of snapshots of what we got up to:
Asher discovered how fun it is to play with a large piece of paper. It was a good way to celebrate his 6 month birthday…
We went to the library with a friend. Asher got some books and even got his first library card!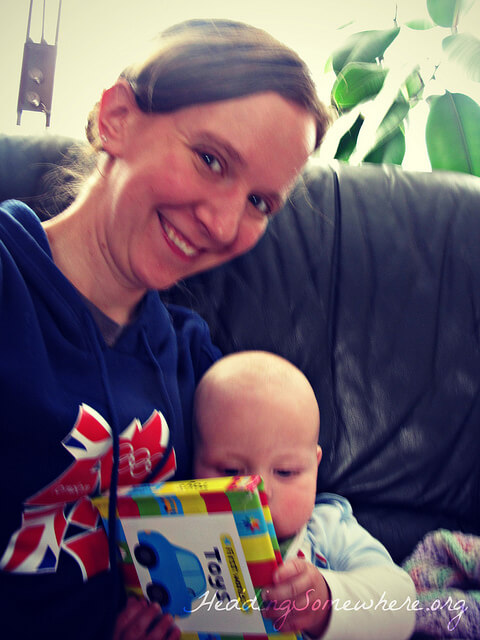 This trip was the first time Leon had to travel since we got married over 2 years ago. It was a flash back to when we were dating and we had to communicate on Skype. It made us feel nostalgic. I'm thankful we live in the same house and time zone most of the time!
The best part was after Leon came home, we realised that we have a greater appreciation for each other. Even though we missed each other dearly, our short separation was good for our marriage. I had to rely on God a lot more. That's a good lesson to learn!
We weren't certain how Asher would react to his daddy's return. Well, it wasn't as dramatic as I expected hoped. He kind of looked at Leon like he was a stranger at first. He looked at me to make certain it was OK, back at Daddy and then smiled a little. Maybe he'll get it when he's a bit older…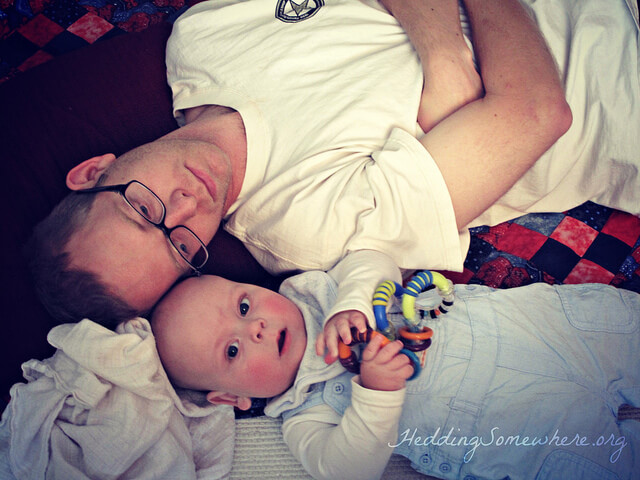 We're sure glad to have Daddy back home!!