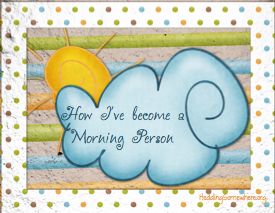 The last 2 weeks, I talked about how I became a morning person by getting up early to meet with the Lord. It's so important to have that time with Him before the rest of my family wakes!
Now on to having a productive morning…
I thought I'd share with you how I'm attempting to get myself organised in the mornings. This helps me with my productivity not just in the morning but throughout the rest of the day (aside from LeechBlocking Facebook, Twitter and Pinterest).
This is a glimpse inside of my homemaker's binder. It's still a work in progress, but if you're looking for ideas for how to get yourself, your family and your home organised, here you go. I'll even include links to the pdf's I designed and used so you can feel free to download them, use them or use them to create your own.
I've had a homemaker's binder for a couple of years now. It's been until now that I've finally found a system that works. If you want to make your own, I'd urge you to search the internet for ideas and make one that will work for you.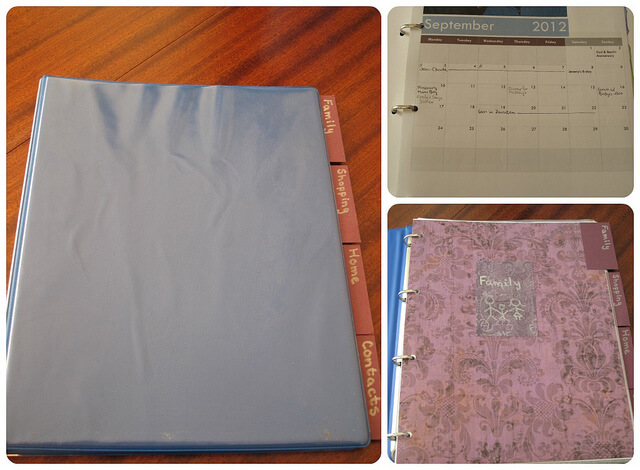 I started with a basic binder with page protectors, and divided into 4 sections: Family, Shopping, Home and Contacts. You might notice that I was too lazy cheap frugal to buy my own dividers so I made my own. :)
My family section includes: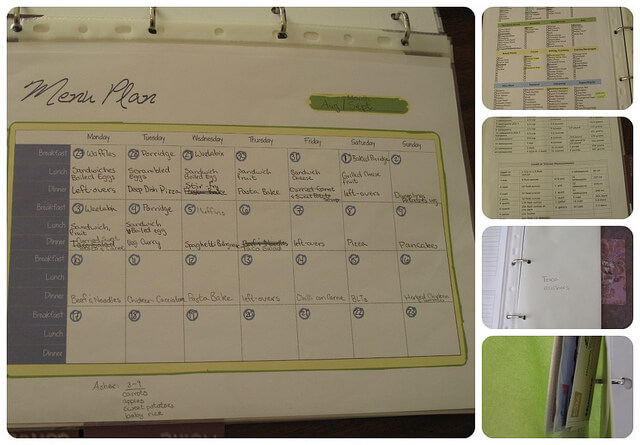 My Shopping section includes: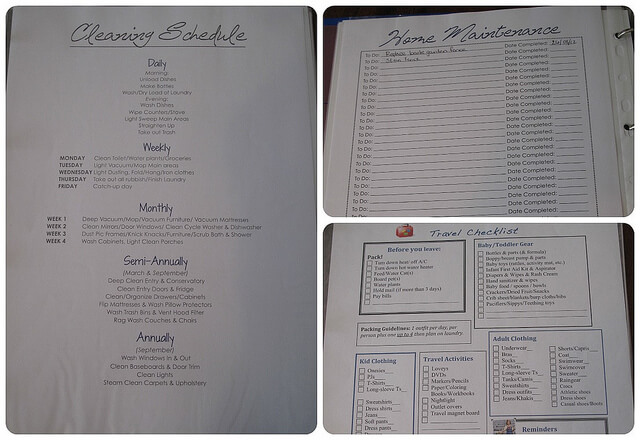 My Home section has:
My Contacts section has:
I also have a few spare page protectors and extra printed sheets stored in the back of my binder for future use. As I said, my binder is always a work in progress as I find things that work, so it's ever-changing.
Do you have a homemaker binder? What do you put in it?
(Please note that if you download any of my sheets for printing that they're sized for A4 paper. You'll need to have your printer shrink it to fit to a letter sized paper to look right.)