We celebrated Asher's first birthday on Wednesday! When they say that little ones grow up fast, it's not cliché… it's true! Asher is a very energetic, curious, sweet boy.
Leon and I decided not to have a birthday party for Asher this year because in reality, he he won't remember it anyway. It would be more for me than for him. We still celebrated with gifts in the morning, and cupcakes in the evening.
Asher really enjoyed opening his presents… More so than he did at Christmas time. He was really excited about the new book he got!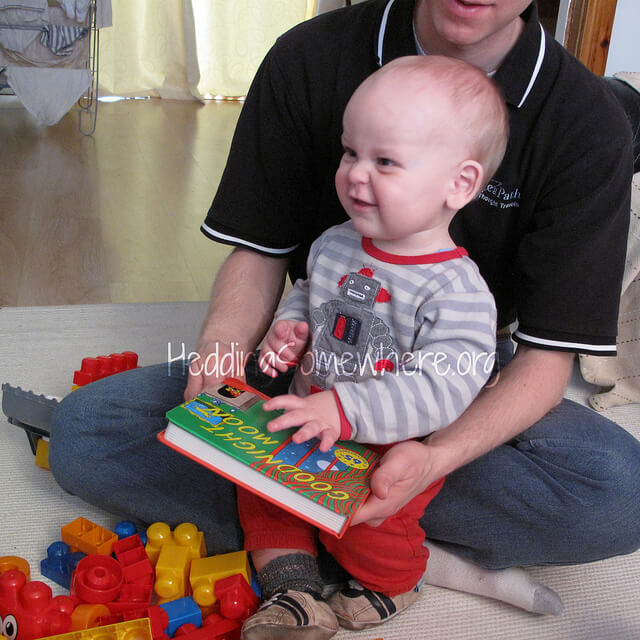 Every time we sang "Happy Birthday" to him, he got an embarrassed look on his face. Good grief, if he's this embarrassed now what will he be like as a teenager? ;)
I don't think he managed to eat much of his cake, but he sure made a mess! Our conclusion is that birthday cakes for one year-olds are just for the mess, not the sugar rush. There are some who might disagree with me. At least Asher tried a few bites… and made a pretty big mess!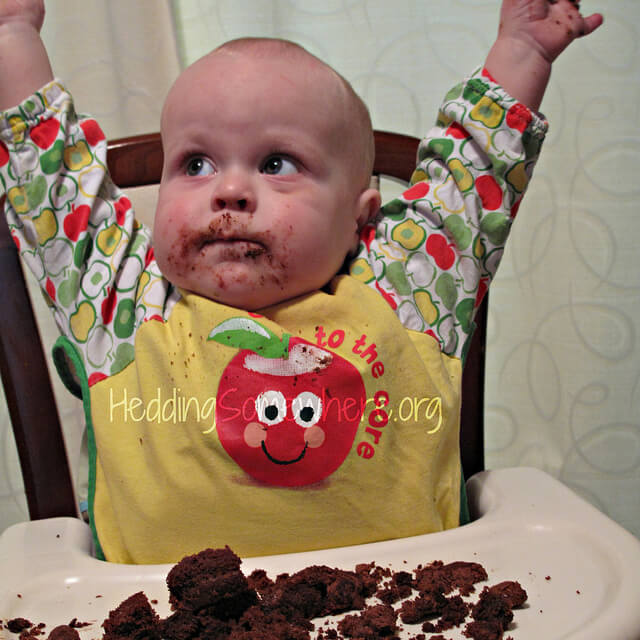 The rest of the day was spent playing with Asher's new toys and being his usual busy self. My mum was still in town, so we went to the café at Morrisons for lunch.
I think it was a good first birthday for Asher. :)