We celebrated Christmas as a family of 3 for the first time this year! We had a very enjoyable day spending time with friends.
We began our festivities by opening our remaining gifts (after having Christmas over Skype on Saturday). Asher wasn't too excited about the whole ordeal, but that was because he was wide awake at 6 am (30 minutes to an hour earlier than normal). Maybe he was just excited about Christmas?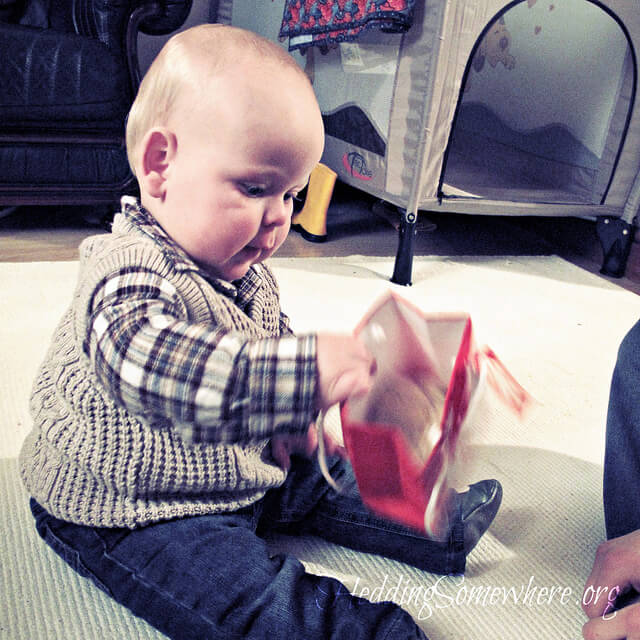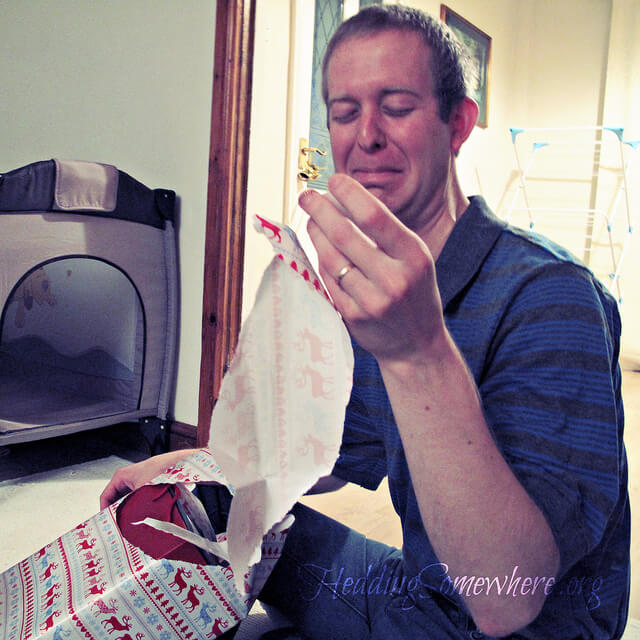 (If you know Leon, you might understand why the photo above is so funny! He never rips wrapping paper…)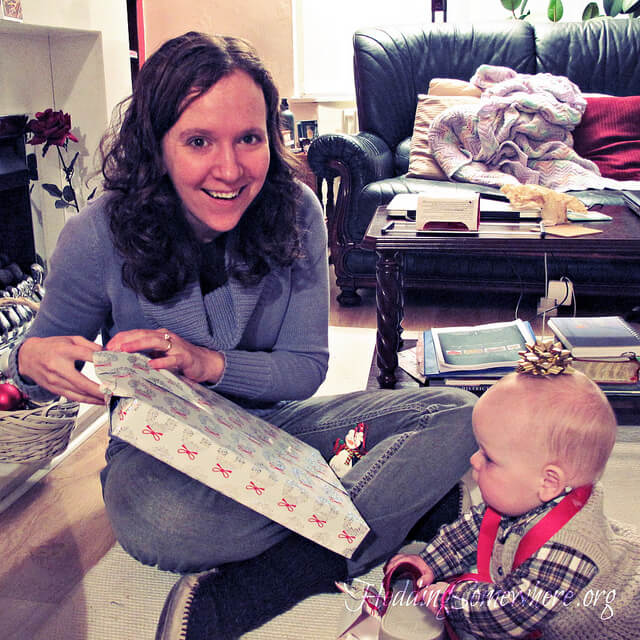 After Asher decided it was OK to take a nap, we began our tradition of Christmas doughnuts! It's something fun that Leon and I did last year, and I decided that we'd start the tradition of doughnuts for breakfast on Christmas. A friend came around, and we chatted and breakfasted on doughnuts and coffee (and tea).
Not long after that, it was time for more food! When Asher's nap was over, we packed up and headed to our friends' home for Christmas dinner! There were a few families from OM staying around for the Christmas holidays. So some of us decided to gather for a meal. We enjoyed the meal and the fellowship afterwards!
Ah, we're so blessed to have "family" around to celebrate the holidays!