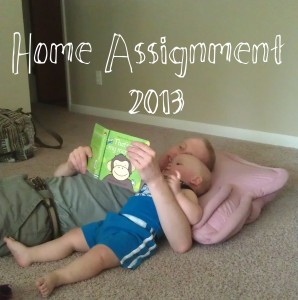 We got to visit Leon's brother and sister-in-law in St Louis last weekend. Leon had gone on to speak at a church and see supporters 2 hours out of St Louis, but I decided to stay on with Melissa and the kids because it's not very often we get to see them, and it will probably be a long time until we get to see them again. It was fun to get to know our nieces and nephew better and to let Asher play with his cousins!
We didn't get off to a very good start. Asher had gotten a cold at the beginning of the week, and it decided to go into his chest. After yet another trip to urgent care, he was diagnosed with bronchitis. Poor guy! He seemed to handle it well.
Otherwise, we spent the weekend playing and spending time together. It took awhile for Asher to warm up to all the activity. He finally got used to it by the time we were ready leave for Kentucky. :) Ah, well… at least he had fun!