There have been times in the last 6 months that I've felt I'm raising someone else's child. There. I said it. Does that make me a bad mother? It hasn't been until recently that I've finally felt like Asher is my son.
I'm not certain when it started… when I discovered that I'm a people pleaser years ago, when we spent a night in special care under the nurse's authority on the unit, or when I read the book I alluded to in a post a couple of weeks ago. How it started doesn't matter. The point is I've struggled to take ownership of my mothering because of my desire to please others and 'follow the rules.'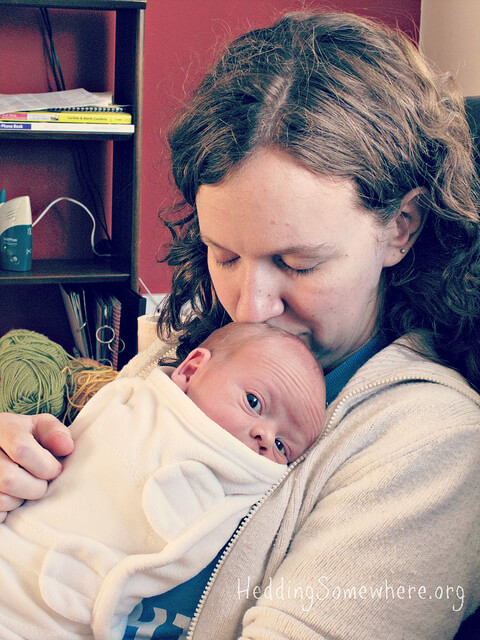 Maybe it comes down to my inability to trust myself—my own mothering. I've realised that a lot of the guilt I feel as a mother is from… ME. The other day I told Leon that I could feel the looks of judgement when we went somewhere and put Asher in another room to sleep instead of keeping him with us. However, I realised that it was my judgement that I'm putting on myself. I was imagining judgement from people around me.
My need to please others has gone so far as to get opinions from people who aren't really there. It's an ongoing process of letting go of the need to please others in the way I mother my son.
So how have I found freedom in this area?
I've had to take every thought captive (2 Corinthians 10:5). The enemy likes to get into my thought life and mess around. I have to focus on truth. Every day.
God has given us our son to care for and raise. I've gotten so used to working in a childcare role that I keep thinking I have Asher's parents to answer to at the end of the day. But wait… We are his parents!!
I need to trust my instincts when I can't go by "the rules." I wonder how much of parenting is (should be?) directed by the Holy Spirit?
I'm constantly reminded that I need to please God, not man (Colossians 3:23). This is so hard to do as a people pleaser, but it's so necessary!
Again, I say that finding freedom in the way I mother my son is an ongoing lesson I'm learning. Thankfully God's grace covers my mothering every day!
What about you? How has being a mum changed you recently? Let's chat in the comments!
Linking up at…