One of my goals for 2013 is to read more. I always have a growing list of books to read, and I fully intend to read them. The problem is… I don't make time to read as often as I should. My school years probably ruined me for reading, and I want reading to be fun for our son (and any future children we may have). So I need to be a good example and read some things too, right? :)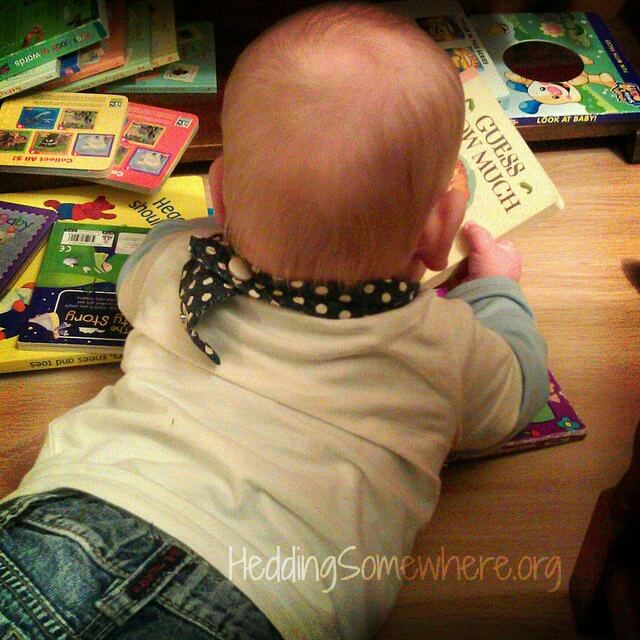 So here is my list of books to read this year. I'm keeping it small so I can take baby steps and not disappoint myself if I don't read every single book in my list. Some of these books are on my wish list, too… books that I don't own yet so I may not get to read them yet.
Reading List:
Books on my wish list to read this year:
The "Do What You Can" Plan by Holley Gerth — This short Kindle book talks about how to make good changes in your life.
One Thousand Gifts by Ann Voskamp — I'm already counting my gifts this year (more on this later) so why not read the book?
The Mission of Motherhood by Sally Clarkson — I heard Sally speak while listening to the keynote talks from the Allume conference last year. I loved what she had to say.
I have a few other books on my wish list, but I might be too ambitious to read them this year. If I finish what I've got right now, then we'll see what else I can read. :)
I wonder if actually listing the books I want to read this year will help me read them? I guess we'll see. If you haven't noticed, I prefer non-fiction books. Maybe I should add a few fiction books to my list, too. Hmm… Next year. Maybe.
What is a goal without a plan for reaching that goal? I'm going to try and read 15-20 minutes a day (baby steps, remember?). They say that it takes about 21 days to build a new habit.
What about you? What books are you (hoping to) read this year?
(It's worth noting that the links in this post are NOT affiliate links. I put them in so you can find and read them for yourself!)