Over the past couple of years, I've been introduced to a number of parenting philosophies, one of them being "baby-led." We loved doing baby-led weaning (solids) with Asher. When I was pregnant with Eva Joy, I read about baby-led breastfeeding. I recently picked up a book on baby-led parenting at the library.
I love the idea of teaching my babies to use their instincts. It's so much more relaxed than rigid schedules or shoving a spoon in my baby's mouth. This approach gives me the freedom to step back from all the advice that's floating around out there and follow my own motherly instincts. At the same time I recognise that our kids need our guidance as parents because they don't know what's best for them, and my head spins if I don't have a flexible routine in place.
I think God gives us two gifts when it comes to raising our children. They are both parent-led and baby-led, and it gives me hope that parenting can take the form of both.
1. Our instincts
God designed mothers and babies to have certain instincts. A baby knows when she's hungry, tired, and bored. She'll even tell us when an activity is too much for her. A mother's instincts are in tune with her baby's so that she can follow baby's cues and make decisions based on those cues. Have you ever noticed that many mothers have the ability to sense something is wrong before anyone else can?
A routine is nice, but sometimes instincts kick in. I've learned after having two babies that being flexible is in my favour, especially since they haven't read the same books I have. If baby is hungry before the "scheduled" time, feed her. If she's ready for a nap before nap time, put her down for a nap.
Sometimes following a "method" to our parenting makes our instincts seem less important. This is a lesson I've been learning. Sometimes our God-given instincts are what we need to parent our children. God is in tune with our every need, so we should be in tune with our children's needs, too.
O Lord, you have searched me and known me!
You know when I sit down and when I rise up;
  you discern my thoughts from afar.
You search out my path and my lying down
  and are acquainted with all my ways.

Psalm 139:1-3 (ESV)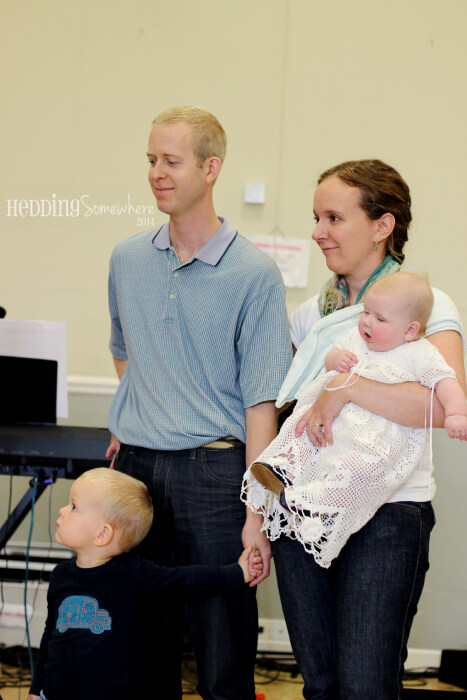 2. Our authority as parents
The Bible is clear about our role as parents. God takes raising our kids seriously. We're commanded to lead our children in a way that brings them to God (Proverbs 22:6). Fathers are commanded to not frustrate their children, but to bring them up in the training and instruction of the Lord (Ephesians 6:4). We're also supposed to teach our children to obey us so that they can hopefully one day learn to obey and follow our Saviour.
Our children know their basic needs: when they're hungry, tired, etc. However, they don't know what's best for them, especially when they're young. We as parents need to guide them as they grow.
I took a baby-led approach to weaning with Asher when he was a baby. It didn't work out that way with Eva Joy because she just needed more food, so I started feeding her purees at 5 months. It's not "baby-led" in the sense that I'm needing to feed her purees, but it is in the sense that I knew she needed something more so I made the decision to start weaning her.
Asher is now at the age where he doesn't always take a nap, even though he really needs one. By evening, he's so tired that he struggles to obey us and control his emotions, yet he's running around and bouncing off the walls because he appears to have so much energy. Eventually Leon and I decide that an early bedtime is in order because our little man is tired.
Those might not be very good examples, but they're all I've got for my limited, 2.5 years of parenting. The point is, we have the authority as parents to make decisions for our children and lead them in the ways of the Lord.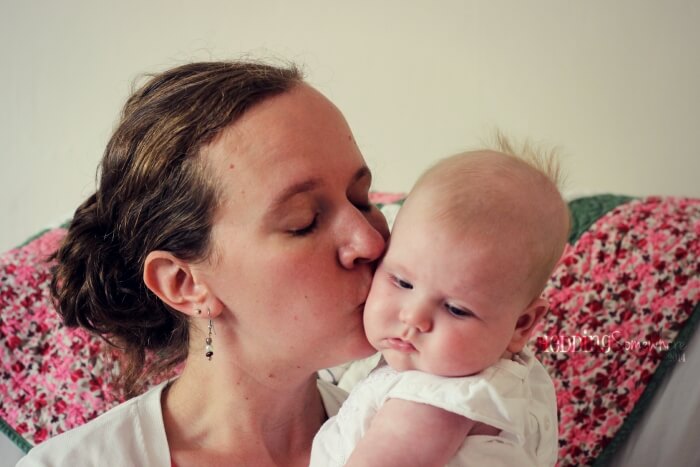 There are different ways to raise our children, and your parenting philosophy may differ from my philosophy. That doesn't mean that one of us is doing it wrong. If we're using our God-given instincts and authority in our children's lives and we're loving our children, by God's grace we'll be glorifying Him in this parenting journey.