I need to take the time to share with you how amazing and incredible my husband has been with all we've been through in the last almost 3 weeks.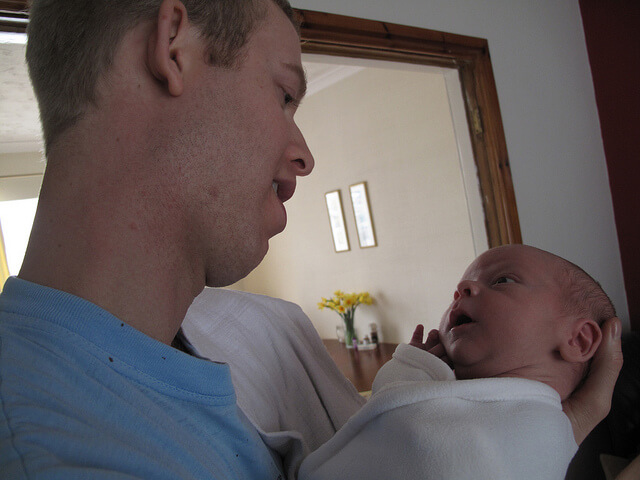 Do Leon and Asher have the same expression on their faces?
He was incredibly supportive and helpful while I was in labour and giving birth to Asher.
When things began to go pear-shaped, he kept his head on his shoulders.
After being up since 2:30am, he went home from hospital on the day Asher was born and cleaned up the remaining mess in our house… including the massive task of draining the birthing pool!
He was strong even though it was difficult to see me having such a rough time with my injuries and blood transfusion. I know it couldn't have been easy for him.
He arranged lifts to and from hospital when we needed them.
He made certain that we had food when we got home.
He stayed past visiting hours to support me while I was having my blood transfusion.
He has taken care of Asher when I was physically too tired.
He was once again strong when we had to spend the night in Special Care.
He was incredibly supportive of me while I was struggling with breastfeeding.
He got up during the middle of the night to give Asher his bottles after I breastfed.
He kept our house running before my parents could get here to help.
I could go on. I may be a bit biased, but I think I married an amazing man! :)