Eleven years ago, the World Trade Center in New York City was attacked, and 100s of people lost their lives. It's a moment that has impacted the world in a big way.
I still remember where I was the day the WTC was taken down. I was a freshman at Hope College, and I was in French class. When I heard the news, I was in a little disbelief because I hadn't seen the news on the telly yet. Once I got out of class, I went back to my dorm since I didn't have any more classes that morning, and found a number of residents sitting around the telly in the community area. The news was replaying the planes crashing into both towers. The images of the carnage after the crashes are still burned in my memory.
Do you remember where you were?
What an effect this event has had on the world. For me, it was the beginning of learning that God is sovereign even in the bad stuff. The Lord has used the 9/11 attacks to change people's lives in an incredible way. I learned over the weekend that one of those people was Stephen Baldwin.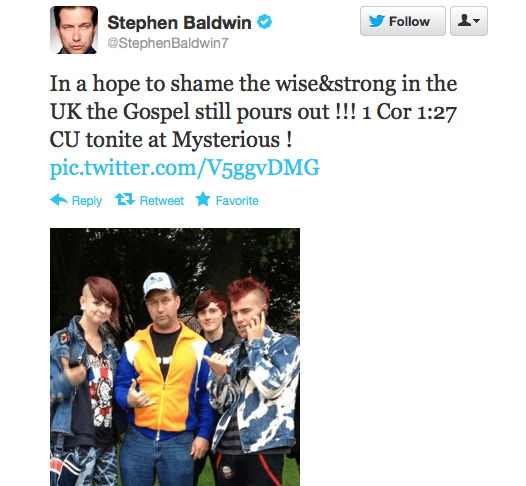 Actor Stephen Baldwin was in Carlisle for an event called Mysterious? (unfortunately, we couldn't go) over the weekend! During the show, he shared his story of how he came to Christ. September 11 was one of the events that impacted  his decision to follow Jesus. Now he works in ministry with his wife proclaiming the Gospel to the world. Wow! Here is a link to his testimony if you would like to hear it.
What about you? How has the Lord used the events on September 11 in your life?