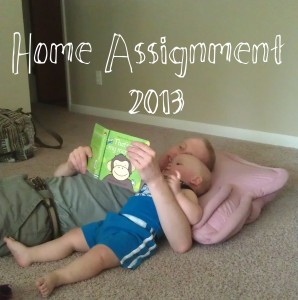 A few months back I went on a hunt to find some tips for travelling with a 13-15 month-old. Let me tell you, most of the tips I found were for infants or children older than 2. That didn't help too much. So I did the best I could to come up with ideas for all the travelling we'd do with our pre-toddler while we were on home assignment ('Pre-toddler' is a child who is between the ages of 12 and 18 months; not a baby any more, but not yet a toddler.)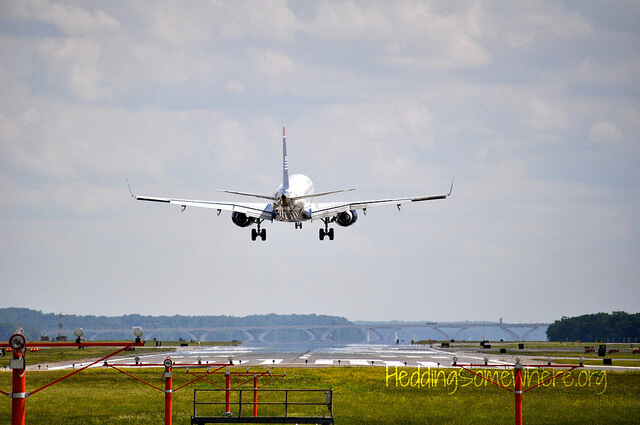 1. Throw out your routine on long travel days (aka when you travel internationally).
When it came to even thinking about travelling for this trip, I got nervous for how Asher would do. I'm a lover of routine. Once I convinced myself that his routine would be thrown out the window on travel days, I was a lot more relaxed. And with that expectation, Asher did exceedingly well!
2. Pack a few new (to him) toys, as well as a couple of familiar ones.
I wanted toys that would be exciting and new to keep Asher entertained on the flight, as well as a couple of familiar ones that gave him comfort. The comfort toys also helped when he was sleeping in different places every couple of weeks to provide a little familiarity. It also helped that the places we were staying usually had some "new" toys for Asher to explore. :)
We also found toys in the most unlikely things. For example, one of Asher's favourite toys our entire trip was an empty Pringles tin and a ball that fit inside. No joke. And we could pick up a tin of Pringles almost anywhere.
3. Try to drive to your destination during naptime or at bedtime.
This worked 75 percent of the time. When we began our time in the US, Asher wasn't used to riding in a car, and we weren't used to travelling with a pre-toddler in a car. Obviously we had a huge learning curve to overcome here…
Eventually we figured out that Asher just didn't nap well in the car, and our best option was to travel around his bedtime (even if it meant arriving at our destination after midnight). Although sometimes, Asher would still take 2 or so hours to fall asleep in the evenings… except he kept himself entertained which was a blessing!
4. Movies on a tablet are your friend.
We don't let Asher watch much TV. We don't even have a TV or television licence in the UK. But we let him watch films on our tablet on long car rides during the day because it kept him entertained. Maybe some day he'll see watching movies in the car or on an airplane as a treat because we don't do it at home very often.
5. Bring enough snacks for the trip.
I'll be honest. We kind of struggled with this one. Leon and I aren't big snack people. When I was looking for things to do with kids while travelling, a lot of what came up was about snacks. I didn't want to ruin Asher's mealtimes, so I only brought a few things to keep him pacified if the wait time for a meal was going to be longer than usual.
We did travel with formula powder. I chose to do this because it's just easier to mix up a sippy cup with formula than it is to keep a cup of milk cold when we're traveling. That, and we couldn't always guarantee the places we were going had whole milk.
6. Use a baby carrier for navigating the airport.
Since we were bringing our car seat with us, we wouldn't bring our umbrella stroller with us unless we wanted to spend an extra $100 to check it (umm, no thank you). The thing wasn't even worth that much… so we got one in the US, and used our ErgoBaby carrier to get Asher from gate to gate and through immigration at the airport. It was fantastic and surprisingly a lot easier than using a stroller (British English=pushchair).
So those are some of my tips for travelling with a pre-toddler. I share these tips with the knowledge that I am by no means an expert in the area. I just wanted to share what we found helpful while we were on home assignment.
What tips do you have for travel (international or domestic) with young children?