After our trip to Hyde Park, we ventured out to Stratford to see if we could get into the Olympic Park. We had heard we could get cheap tickets when people turned them in to the collection office. Well, when we got there, we found that rumour was false since no one had heard that and they weren't reselling any tickets. Bummer!
Fortunately, John Lewis, the department store near by (and a sponsor of the London Olympics) had an observation deck where we could go to see the Olympic Park from above! After a 15 minute wait turned into 30 minutes, we finally got to walk through the observation deck. I admit it was pretty neat to see the Olympic Park even if it was from a distance!
Later, while Leon took Asher to the "bottle feeding room" to feed him, I got to see inside of the (Lego) Olympic Stadium!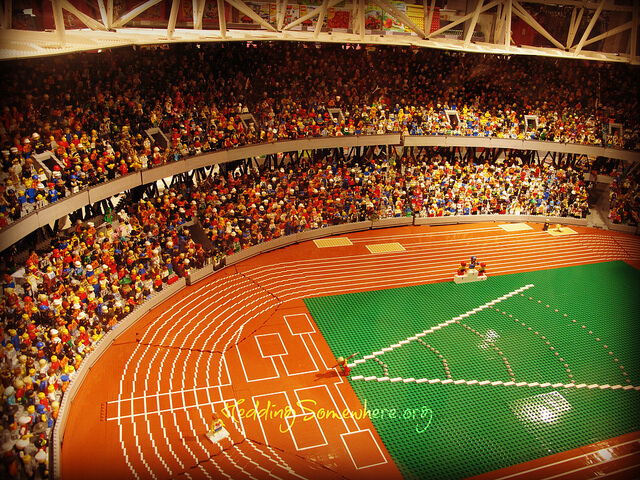 I also stumbled across this guy, and hoped that The Doctor would be arriving in the TARDIS soon. :)