Not everyone gets to experience this, but growing up, the holiday season was a time to be spent with family. I don't remember many times when we didn't spend time with my grandparents, cousins, aunts and uncles. I have fond memories of going for walks in the snow with my cousin and my sister after a Thanksgiving or Christmas meal just to get away from all the chaos that family can bring (and to walk off the food we just ate). Spending time with my family for the holidays is important.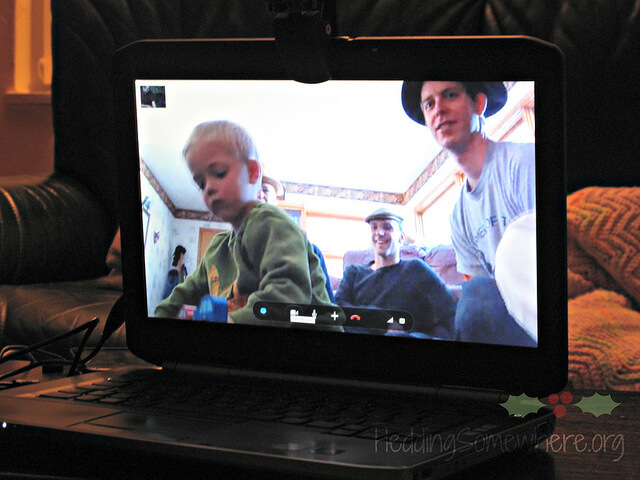 You might imagine the adjustment I had to make when I moved to England. Family was suddenly far, far away. It wasn't easy. Our first Christmas together in England we had to send our passports off to get new visas so we had no choice but to stay put. However, my loving husband planned a trip to London so that my first Christmas away from family would be special.
For the past couple of years, we've stayed around in Carlisle. It's been good, but nothing can replace time with family during the holidays. In times when we can't be near family for the holidays, we have to get a little creative in order to spend time with them. Here are some things that have helped us.
Open gifts together (and participate in family traditions) over Skype. We did this last year with Leon's family, and it was a blast (once everyone got the hang of navigating their respective webcams to the right place at the right time)! It was a lot of fun to get in on the silliness that ensues when family gathers. Plus Leon's parents got a glimpse into Asher's first Christmas, which was special. We also got in on the goofy hat tradition that the Hedding family has at Christmas.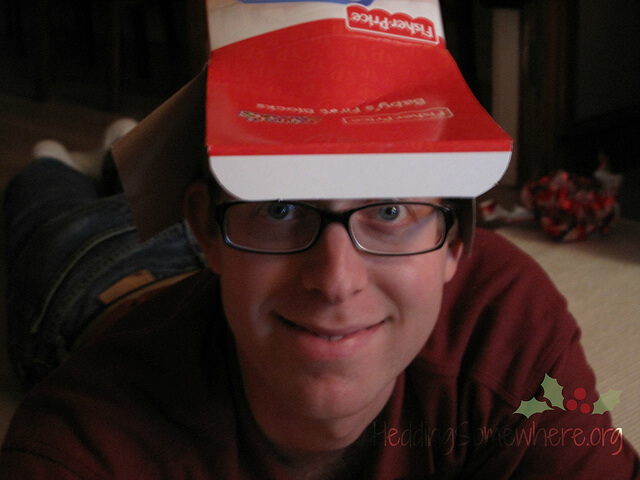 Document your holidays with lots of photos. Ok, this can happen at any time of the year, and it might come naturally for some of you. This is a reminder for those of you who, like me, are horrible at remembering to take photos. I think it's especially important to take photos at Christmas. Family members back in the US love seeing all the photos of our life in England, so I make an extra effort to document everything to the best of my ability. Doing this will not only give you great photos to look back on, but your family will also have a glimpse into your world as you celebrate Christmas. Just make certain you post those great photos some place for family to see like Flickr, Facebook, or Instagram! :)
The last two tips are things we've found to help us as we celebrate Christmas without our families back in the US.
Find family where you are. The last couple of years we have gone around to someone else's home to celebrate Christmas. Usually this happens over a lovely meal, and everyone sticks around for most of the day. It's a blessing to have "family" to share life with on such a family oriented holiday.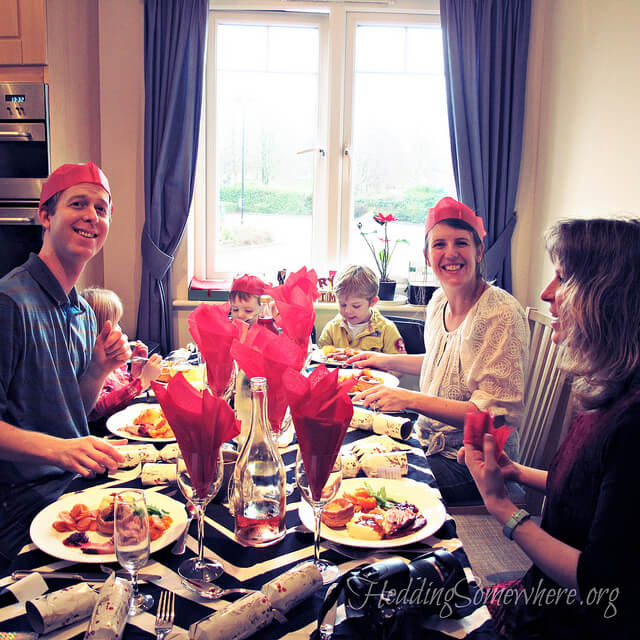 Start your own family traditions. I find it interesting that living in a country that's not my home culture has kind of automatically placed new Christmas traditions in our laps. There are still some that I've tried to start in the few years that we've been married just to make Christmas special while we aren't near family. A couple of years ago, I decided that we were going to have donuts for breakfast on Christmas morning (and right now that's the only time we ever have donuts for breakfast). It's a tradition, and it's fun!
Those are some things we have found that helps include our long-distance family in our Christmas celebrations and how to cope without family nearby. I'm certain our list of ideas will grow as our family grows and our children get older, but it's a good start to making memories even with family far, far away!
Do you live far from your family? How do you include them in your holiday celebrations and how do you cope when they're not nearby?